For how long have you been listening that webinars are the number 1 tool to make sales and skyrocket your online business?
They work, no doubt about that. The problem with webinars is the fear we all share.
"What if no one shows up?"
Matter of fact the first webinar I've ever run, 90 people signed in and just 2 attended. Also, my 2nd webinar didn't go much better than this…
So what was I doing wrong back there?
The 3 ways to increase your attending rate
Let's get into some numbers about webinars.
The official average attending rate in webinars is around 30%, and if you reach that number, you're doing a great job.
So why the majority of people stay way below that number?
Online marketing rules change at an incredible speed, and if your attending rate is low, it's probably because you're following outdated advice.
Let's dive into the 3 main solutions to make all the people who signed up, attend when you go live.
1) 2-Step Confirmation
I know this term is for marketers what garlic is for vampires. 2-Step verification on opt-in pages is the best way to lose subscribers.
Well, let me explain why you should use it instead.
Below you can see the standard opt-in funnel: a landing page with an input form that redirects to a "Thank you page".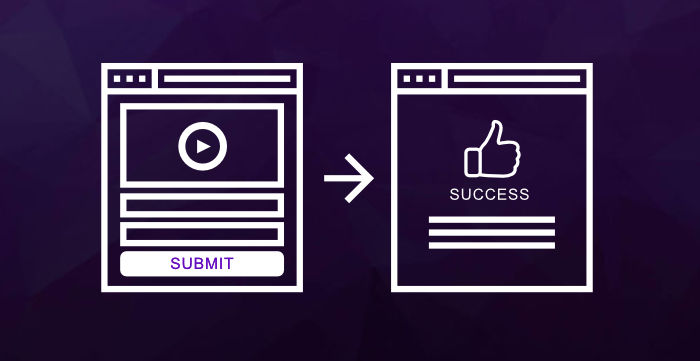 Have you ever wondered why all the major companies add a step into this funnel, sending a confirmation email after you opted in?
They certainly don't want to reduce their subscribers' number.
They do it cause this is the best way to ensure you will see their following emails.
The Downside of Emails
Nowadays email providers have strong ad and spam filters, so efficient that sometimes even valuable content avoid the inbox folder.
One of the main reason why people don't attend is cause they'll never see the reminders you send by email to warn them that the webinar will go live in 3 days, 1 day, 6 hours…
The best way to bypass those email filters is to give them a signal that that particular sender is a trustable source. You need to make the subscriber open and click on the first email you'll send him.
That's where 2-step confirmations come into play.
The page where the subscriber lands after the opt-in will become a "Warning Page", where we recommend to confirm the seat through the email we just sent.
Here's the new funnel, and a screenshot of the "Warning page" I use below.
After the user opens and clicks on the confirmation email we sent, we're going to be sure 100% that all the following reminders will arrive straight into the inbox folder.
Here's the email I send to the subscriber's inbox.
2) Keep the flame alive
Webinar reminders are a great tool to inform the user that the event is starting soon. However, we can reinforce reminders with something else.
Your subscribers decided to attend your event on the verge of an emotion. They were scrolling through articles, facebook posts, tweets when something grabbed their attention.
Signing for a webinar is an instinctive action, taken either cause we relate to the event's topic or cause the subject addresses a significant problem we have.
In the time between registration and the webinar start, we need to keep that emotion vivid in our subscribers' memory.
Create something that can work as a webinar appetiser, an article, a podcast, a video. Something that stimulates the subscriber's hunger before the event takes place.
The content should be in line with the webinar's topic and should be what a trailer is for a movie. Give a little preview of what's going to happen at the webinar and, if you can, make this content informative.
If you taught something before the event, the subscribers would look forward to learning more, and they will undoubtedly attend.Differentiate your communication channel
3) Differentiate your communication channel
Till now I haven't talked about the Thank you page, so let's see how you can use it to your advantage.
Even if it has been declared dead for several years, email is still the most important tool to interact with our audience, and that is likely the channel we'll use to send reminders of the webinar' start.
The problem with emails is that the average opening rate is around 20%. That means that 70/80% of our reminders will be lost. Can you afford something like this? You shouldn't if you take your webinar seriously.
Messenger marketing exploded in the last years and became a great support to emails. However, as it happens for emails, you need the subscriber to "sign in" before you can message him.
As we said, this is the new registration funnel.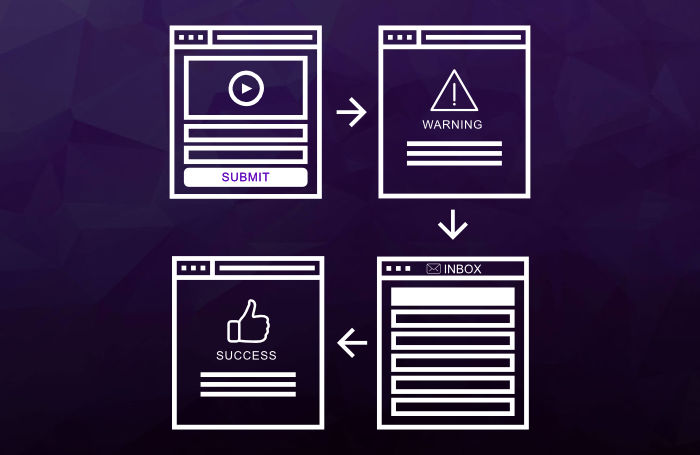 Let's focus on the Thank You page and let's see how to use it to make our email subscribers become Messenger subscribers too.
As you can see in the first column, I ask a question, and I invite the subscriber to reply via Messenger. Below you can see what happens when the user clicks on the "Reply via Messenger" button.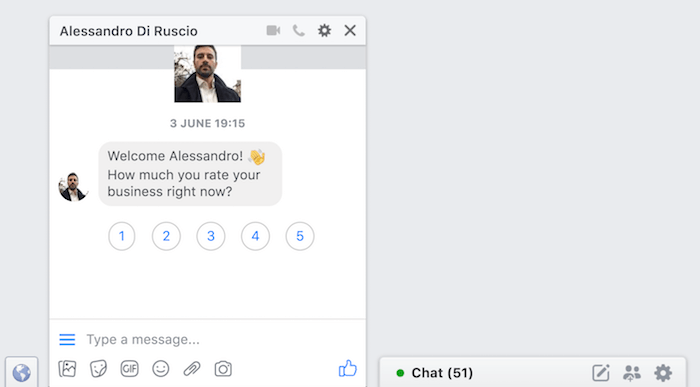 43% of the people who landed on this Thank You page, clicked on the button and replied to my question on Messenger choosing one of the prefixed answers.
Raising drastically the Open Rate
While the average open rate for emails is around 20%, Messenger's open rate spins around 80%. If someone on your list will miss a reminder via email, the same person will definitely see the reminder on Facebook.
I only use Messenger to send reminders for my webinars, but you can decide to use it as you wish.
Here's an example of how Manychat uses Messenger to send reminders to their live event.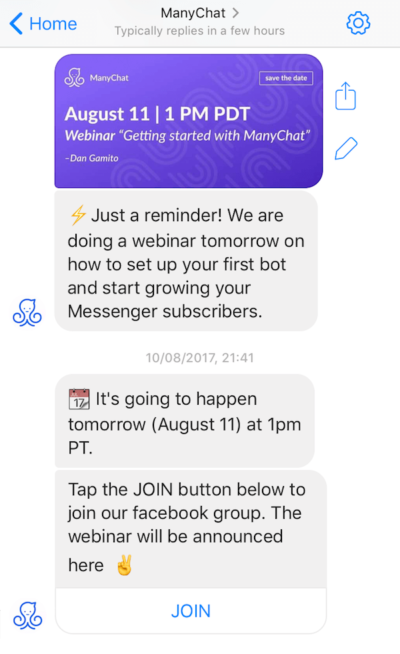 Just go easy with the quantity and frequency of the messages you send, cause it's way more intrusive than email.
Bombarding a Facebook chat will drain your list pretty quickly.
If you want to see in details how I use Messenger reminders before the beginning of the webinar, use the link below to download all the screenshots from my Messenger funnel.
Manychat is a great tool to organise your Messenger list and send live and automated messages. You can get an account for just 10$ per month, and I can assure you that these are well-spent money!
Now you have the keys to increase your attending rate drastically.
If you want to have a cheat sheet with all these advice, you can download the checklist below.

Print it and take it close to your screen every time you'll be preparing a new event.