After one year since Zuckerberg announced the Facebook Clear History Feature, as a consequence of the Cambridge Analytica data scandal, Facebook warned in a new blogpost that it would launch in the next months.
That means that users will have the possibility to switch off the Facebook Pixel out of Facebook, making tracking impossible for advertisers.
Is this the end of Facebook Ads?
So it looks like "clear history" on Facebook will be a reality. And if you're using Facebook Ads to promote or market your business, I get you could be afraid.
If users can shut down tracking out of Facebook, this means we will never be able to track what they do out of Facebook and what websites they visit.
Imagine the repercussions for eCommerce platforms.
Here's what Facebook announces on its article:
"When someone disconnects their off-Facebook activity, we won't use the data they clear for targeting. This means that targeting options powered by Facebook's business tools, like the Facebook pixel, can't be used to reach someone with ads. This includes Custom Audiences built from visitors to websites or apps."
And again.
"Businesses should keep this in mind when developing strategies for these kinds of campaigns in the second half of the year and beyond."
Do You feel like being in front of a dragon in Game of Thrones!
First of all, Facebook has already the "clear history" feature for searches inside Facebook. You can wipe your entire search history from your phone or browser.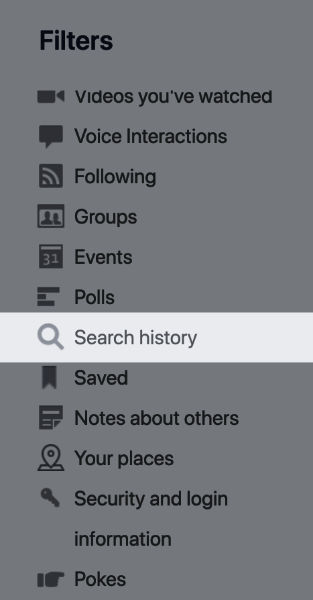 Have you ever used it?
I'm sure you didn't even know it was there.
What We Need to Expect
Let's be realistic. There will be a small group of people who will turn off Facebook Pixel tracking. The huge rest of users on Facebook don't care about being spied around the web.
Sure, seeing all these ads that seem to read your mind is annoying, but I still have to meet one person who was angry cause Facebook is allowing it.
And most importantly, Facebook makes about 99% of its revenue from advertising.
I don't know you, but I can't figure these guys destroying their own money machine.
But I guess we need to wait a few months and see what's going to happen.
What do you think about it? Are you afraid or not?
Reply in the comments below and let's discuss it!
I'll see you there.