One of the most stressful things for an entrepreneur is to look for clients continually. So how can you make clients find you instead? How can you stay under the spotlight in order to be seen by your hypothetical clients?
In this article, I'll show you a couple of things you can do to make it possible.
If you're a web designer, one of the first places that will come to your mind, are websites like Fiverr or Upwork. They're online communities for designers, developers, animators, and other online professionals, that want to show their works and find new clients.
The problem with marketplaces
They're great platforms, but with a huge problem: they're overcrowded.
The first thing you notice when you register on Fiverr or Upwork is that the competition is fierce. These communities have hundreds of people with your same expertise, who already have a good number of feedback and projects in their showcase.
The search engine will push these long-time users and bury you in the list. Your only way to emerge would be to pay for advertising, and that's what the platform owners want.
But even if you're up to use adverting to be noticed more, there's another problem. Users on these communities fight to offer the lower price possible. It's a battle between cheap services.
It's pretty challenging to break even if you spend on ads and don't get paid enough. Sure, you can use this service to build your reputation, but it will take a long time before you will appear in searches.
The bottom line is that I don't want you to undermine your work. If you reduce your services price drastically, it's like admitting your abilities aren't that good. This will have consequences on the perceived value and on your self-esteem.
New Unexplored possibilities
If you want to use marketplaces to be found by clients, it's a wiser choice to look for new ones where competition is still not that tough.
For example, at the moment I'm shooting this video, Elementor launched its platform for designers who want to promote themselves.
It's called Elementor Experts, and the one you can see below is my profile page, where I describe what I do, and I showcase projects I worked for.
On this new platform, there is less demand than in Fiverr or Upwork, but also less competition. It's a great idea to create a profile page on Elementor Experts before it becomes more popular.
You can create there your portfolio page, and link it to all your social profiles like Facebook, Instagram, Linkedin…
And if you want a list of freelance marketplaces that are a great alternative to Fiverr and Upwork, I've put up a document that you can download here.

Build your own community
But what if I would tell you to build your community?
No, I don't want you to start creating the new Fiverr.
Social media give you everything you need to grow a community where you're the person recognized as an expert.
Facebook Groups are a perfect example. You can start a group from scratch on a precise goal, and embark in it all the people who want to reach that objective.
If you spend time providing valuable content in the group, the other users there will develop trust in you and hire you, or suggest your services to their friends.
If you want to know more, David Vidales created a masterclass on my Membership website, about how important it is to have a Facebook Group for your entrepreneur career, and how to grow one.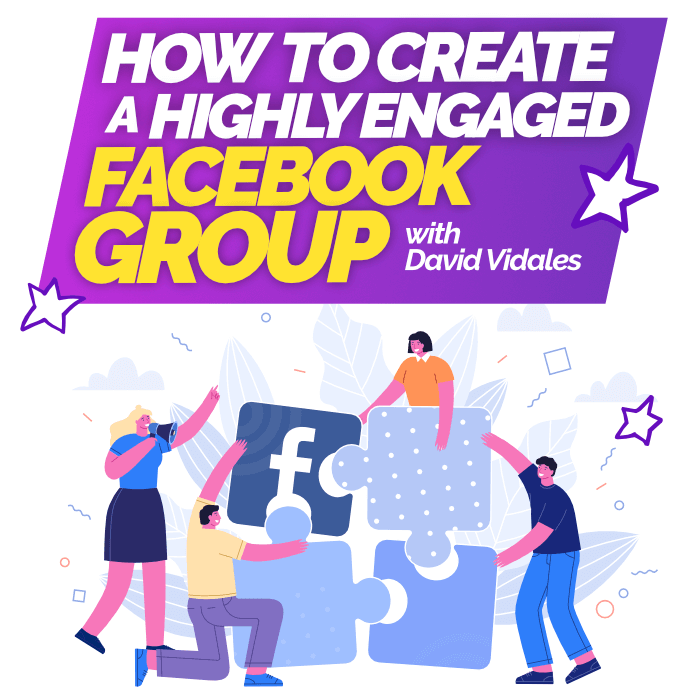 Start creating content
Another thing you need to start right now if you're not doing it, is to create content.
Start a Youtube channel, or in case you're afraid to be in front of the camera, start a podcast.
Using videos or podcasts is a better option than starting a blog, cause video and audio platforms have their internal search engine.
If you periodically publish videos on Youtube, the algorithm will start showing them on searches.
And don't make a mistake thinking that these videos you produce should just attract clients. They're meant to reach a broad audience of people that may not be interested in working with you, but their acquaintances could be.
The sooner you start, the faster your limiting believes in postponing it will disappear. Starting my YouTube channel was one of the things that speed up my entrepreneurial career the most.